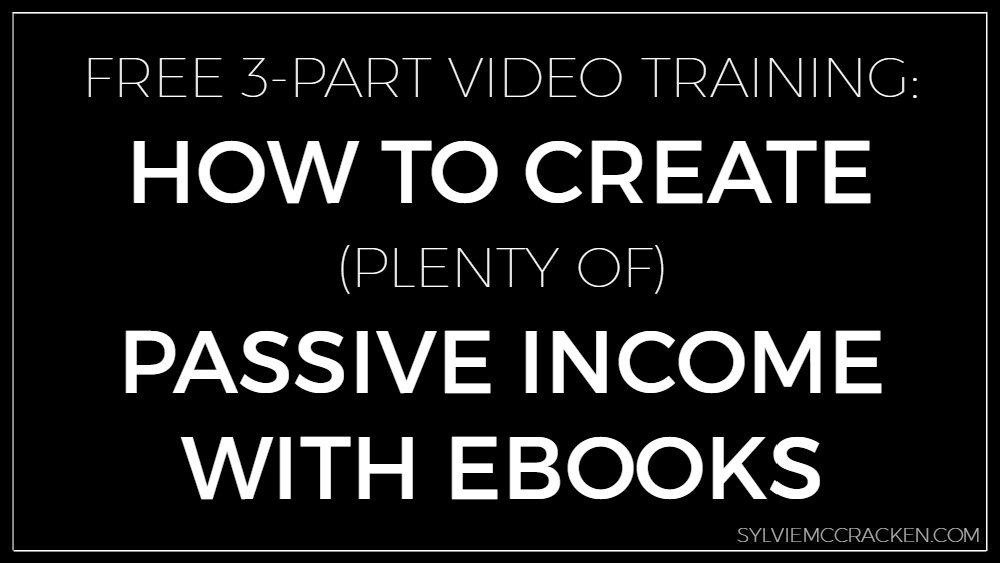 One of the questions I get asked a lot by bloggers, coaches and recently two of my family doctors is actually a pretty simple one:
"What does it take to do what you're doing, Sylvie?"
(Creating a steady stream of passive income with ebooks).  
Spoiler alert.
I'll tell you what it's NOT: Massive amounts of time; as you'll learn from my brief story in video #1 and from my time management tips and tricks in video #2.
 In video #3, I'll show you exactly how to select a topic so that you're not creating just any ebook- you're creating the right ebook, so that it sells like crazy.
Sure, it gets a little easier the second and third time you create an ebook, but let's just talk about the essentials for now.
I hope you enjoy the FREE 3 part video training I've created for you! Click below to watch video #1!
After you've watched, let's chat in the comments under the video and put the tips to use right away!